"Real Estate – You Get What You Negotiate" by Nick Pallis ©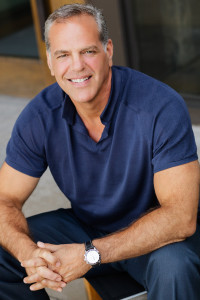 It is said that any purchase we make, whether it be to buy a stick of gum or a shiny new car is an emotional decision, and yet when it comes to buying or selling the place we call home, these emotions can run especially high. The challenge arises because often times the most ineffective way to negotiate is from a place of emotion. Yet this is exactly the tendency when negotiating residential real estate, and hence, it can potentially obscure what would otherwise be a sound financial decision.
To ensure the best possible outcome, consider the following.
Hiring your fiduciary. As a Real Estate Broker, when it comes to negotiating my own personal transactions, I don't, I hire a third-party broker to represent my best interests. I do this to separate my emotions from the transaction and to avoid clouding the negotiating process. The separation this establishes between me and the opposing side also creates anonymity, thereby allowing my broker to influence and selectively choose the exact information about me that we want the other party to perceive. That said, the key to this is managing perception and emotions on the "other" side of transaction.
When selecting your broker, remember that it's a job interview. Along with a resume and list of references, ask the broker to describe their negotiating expertise with specific examples, relevant skills, experience and training. The ability to negotiate through influence optimizes the overall value of your home and maximizes your net profit. You cannot control whom you and your broker will be up against on the opposing side of the transaction and with that, their level of negotiating expertise, so securing a highly skilled negotiator should be a top priority. At a minimum this not only levels the negotiating playing field, but dependent upon the opposing side, will more often provide a decided advantage. Many thousands of dollars are at stake, so choose wisely.
The great ones you never see coming. Many self-proclaimed "tough" negotiators know how to choose their words carefully, when to speak and when to remain silent. They also know when to dig in their heels and if need be, feign disinterest. But these practices alone do not make for effective negotiation. Former Vice President of Proctor and Gamble and negotiation expert Tom Hayman, describes many of these individuals as "competitive bargainers." Although these methods of persuasion can be effective some of the time, the best negotiators are typically more collaborative in their approach. However amiable and disarming, they are among the most astute, dogged and disciplined in their understanding. They recognize that the negotiating process begins with the initial conversation, well in advance of the offer, with the express purpose of understanding the self-interests and motivations of the opposing side, first. How do they go about finding this information about the other party? It's certainly not by digging heels in or feigning disinterest. As the saying goes, you attract more bees with honey than vinegar. Thus, it begins by maintaining an amiable disposition, performing copious amounts of due diligence and asking specific questions of the other party. The resulting answers can help form the foundation of a knowledge-based negotiating system that utilize a variety of techniques and a clear understanding of the opposing side's hot buttons and finally, options for a clearly defined strategy to achieve the clients' goals. In the end, it's about convincing the other party that what "we" want them to do is in "their" best self-interest. While the goal of any negotiator is to claim value, it is the "collaborative" negotiator that deliberately creates value first, well in advance of claiming it throughout the process.
WIN – win. A successful negotiation isn't about winning versus losing, it's about making certain that while our needs are being met (upper case WIN), the other party feels satisfied with the agreement (lower case win). Consider this: The better the negotiating outcome for one party, the greater the risk of leaving the other party feeling battered and remorseful and killing a deal dead in its tracks. For an effective negotiation, this makes it crucial to once again, manage perceptions on the "other" side of the transaction such that the opposing party feels they've won – all relative to the degree they may have actually received the short end of the proverbial stick.
Lastly, keep in mind that just because a residential broker is licensed by the state and carries a business card from what is seemingly a reputable residential real estate brokerage, don't just assume that they are competent and qualified to represent your best interest in negotiating what is likely your greatest financial asset. In addition to not controlling whom you and your broker will be up against on the opposing side of a transaction, you are also not in control of what is said and how its presented as your broker negotiates your terms to the opposing side. However, you are in control of choosing whom you hire to represent your best interest. Thus, engaging a full service broker who is trustworthy, knowledgeable and an effective negotiator is key, and a true professional is worth their weight in gold.
Keenly aware of subtle nuances, the shrewd negotiator will not only save you time and money, but will in fact put immeasurable dollars "in your pocket." So be diligent, choose discriminately and hire the best.
Nick Pallis is a Broker with Windermere Real Estate serving Seattle's Eastside communities. Visit www.nickpallis.com.