"A job interview followed by a crucial financial decision – Choosing your Real Estate Broker" by Nick Pallis ©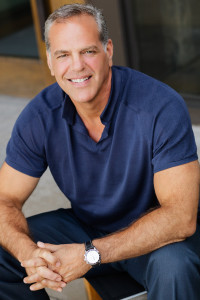 Given the high dollar stakes involved in buying and selling residential real estate, your choice of representation can add substantially to your bottom line or unknowingly cost you dearly in the long run.
Selecting a competent Real Estate Broker is no different from selecting other professional services e.g. legal, medical, stock brokerage, estate planning or tax services. But given the financial importance of selling or buying a home, hiring the best is not always an easy process. How do you evaluate a Broker to ensure you are making a wise choice?
Following are factors to consider, questions to ask when you meet with your prospective Broker and why it's important to you.
1.     Experience and Work History – Ask: "Please provide a complete resume and list of business references. Describe your work experience and how that will help me in buying or selling my home." This is a job interview so prepare to ask for the broker's resume and carefully review it with them, sighting their current and previous job experience, skill sets, accomplishments, formal education and pertinent training. Also, if not provided, be sure to ask for a list of at least five business references along with their contact information. Applicable experience, expertise and higher education create the ability to navigate complex situations, which ultimately lead to better results for you.
2.     Negotiation Skills – Ask: "Describe your negotiation background and formal training." The ability to negotiate and influence others ultimately optimizes your overall value and maximizes your net profit. You cannot control who you and your agent will be dealing with on the opposing side of the transaction, thus finding a highly skilled, experienced negotiator who has been vetted with some type of formal training should be a top priority. Also, keep in mind that the barriers to entry in Residential Real Estate are few. In Washington State, it's the passing of a two-week educational course followed by a two hour State exam and unlike commercial real estate brokerages, many residential real estate companies don't bother to ask for an applicants resume let alone require more than one face-to-face interview. So just because a residential broker carries a business card from what is seemingly a reputable residential Real Estate Brokerage, don't just assume that they are competent to represent your best interest by negotiating what is likely your greatest financial asset. Many thousands of dollars are at stake, so choose wisely.
3.     Committed to Your Results – Ask: "How do you get results and what results have you achieved for your clients?" A Broker who is committed to you acts in a true fiduciary (consultant) capacity. This is a special relationship of trust, confidence and responsibility. A professional, competent Broker is highly trained and provides expert guidance for you. Ask to see a portfolio of past and present transactions.
IF SELLING: 
4.     Marketing Plan – Ask: "How will you market my property?" The marketing plan for your home determines the penetration into the Buyer market, which generates offers to negotiate. Look for a comprehensive marketing plan to reach as many buyers as possible, which in addition to home preparation and staging services, include both traditional and web-based marketing mediums and follow up.
5.     Market Pricing Expertise – Ask: "What strategy do you use for the initial list price?" Pricing your home correctly from the beginning is key for getting the highest price for your home. Price your home too high initially and you'll likely have to take a below market price later due to stagnation and becoming shop worn amongst the agent and buyer community. Price it too low and you run the risk of leaving money on the table if not handled properly by your broker.
IF PURCHASING:  
6.     The Search – Ask: "How will you find my property?" At a minimum, the search entails a daily and ideally 24/7 sweep by your broker on the Multiple Listing Service. Matched listings are immediately emailed to you for consideration. Most buyers, however, also choose to peruse the Internet on their own. Either way, properties fitting your parameters should be previewed in person by your broker, then high-graded and prioritized to visit the best listings during personalized, scheduled tours with your broker.
7.     Offer Price Expertise – Ask: "What strategy and technique do you use for determining and negotiating offer price?" Determining value correctly from the beginning is paramount for negotiating the best price for your purchase. Performing a comprehensive and exhaustive, comparative market analysis in advance of preparing and presenting an offer is key. Depending on the circumstances, there are a myriad of negotiating strategies to be discussed with your broker then employed.
8.     Knowledge of Contracts – Ask: "Tell me about the Purchase and Sale Agreement and how you will protect me from potential liabilities." The NWMLS Purchase and Sale Agreement (plus other legal documents) requires in depth knowledge and understanding to protect you from lawsuits and other legal liabilities. Knowledge of all legal documents also helps ensure your deal won't fall apart due to a technicality.
9.     Training / Certifications / Designations – Ask: "What Real Estate training have you undertaken?" Ongoing education and training helps develop a higher level of expertise, while certifications and designations demonstrate a professional approach that ultimately helps you achieve better results.
10.  Transaction Support Systems – Ask: "How do you handle the details leading to closing?" To reduce the risk of a delayed closing or a failed deal, a structured system for transaction coordination should track each step of the closing process. This includes a calendar of important events and timelines outlining deadlines and contingency notices that must be submitted in a timely manner on specific dates, per the Purchase and Sale agreement.
11.   Full Service Brokerage – Ask: "What do you charge for commission, what services are included and what will I receive as a return on my investment in you?" A full service Broker utilizes a wide array of tools prior to listing a property or writing an offer and allocates more marketing resources throughout the process. This generates greater interest in your property (if selling) and the ability to negotiate better results and a bottom line, higher net profit to you in spite of whatever commission is being paid. Keep in mind that although some brokers are willing to discount their fees, not unlike hiring any other type of service professional, in the long run "we get what we pay for." Many service providers are forced to discount their services because they are unable to provide real results above and beyond the cost of providing those results. Competent, professional agents rarely discount, only doing so under special circumstances, i.e., when coupled with multiple sale situations from the same client or when selling whole plats of newly constructed homes. If a broker is not able to effectively articulate their value, then move on. Bottom line, a fully commissioned, professional broker who is trustworthy, knowledgeable and an effective negotiator will not only save you money, time and keep you safe from legal issues, but they'll put many thousands of dollars in your pocket. Be demanding, choose discriminately and hire the best.
Nick Pallis is a Broker with Windermere Real Estate located in Kirkland, Washington, serving Seattle's Eastside communities. Visit www.nickpallis.com.